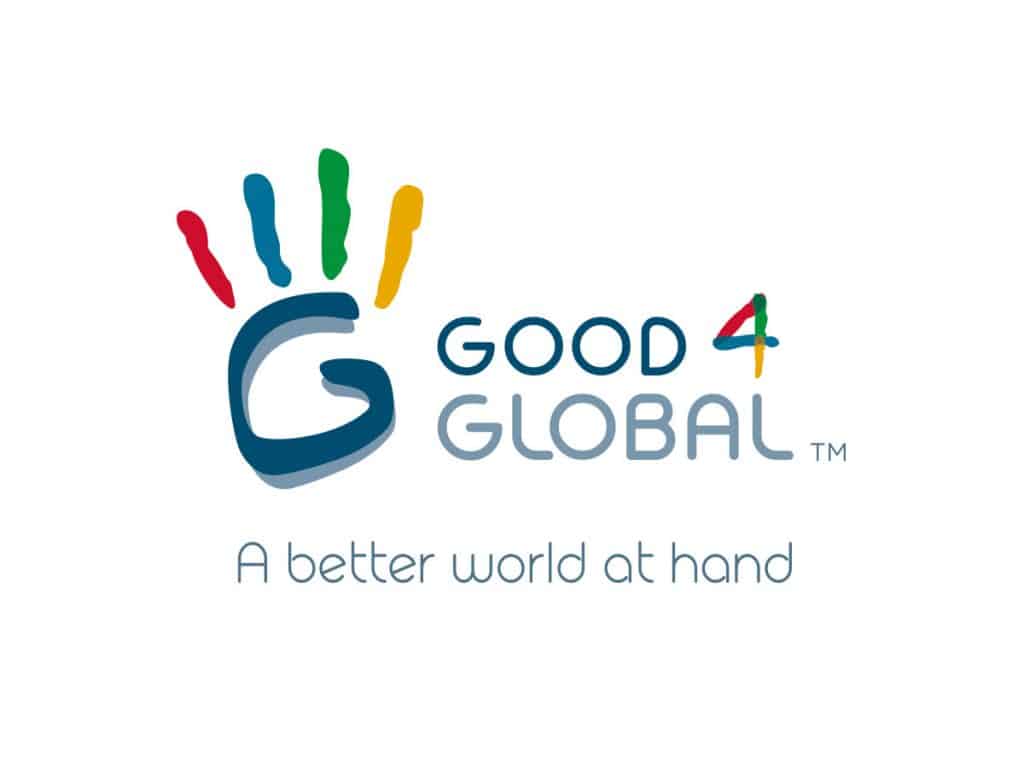 About the Good4.Global program
Good4.Global (hereinafter "G4G") thanks you for enriching the G4G community with your presence and carrying with us the vision and intention of this societal project.
G4G is a social enterprise in sustainable development. Through an innovative and inclusive platform, G4G offers a positive space for companies, non-profits and citizens who want to discover and invest in a new model of prosperity. The G4G platform gathers people, businesses, and non-profits together in a positive environment to offer a complete, measurable, and evolutionary way of implementing the United Nations' Sustainable Development Goals (SDGs). G4G is aligned with the SDGs, a widely documented framework both nationally and internationally.
As a User (whether an individual, non-profit or business,  hereinafter "Member" or "Members") of the G4G platform, you can contribute to the advancement of the SDGs and to the economic prosperity of your locality.
Born of a new generation in social marketing, G4G creates a unique opportunity for collaboration between Members who collectively believe that a better world is within reach.
Terms and conditions of use
We invite you to carefully read the terms and conditions of use (hereinafter "Terms") before joining the G4G community and / or using our web platform. This agreement, which is in effect for an indefinite period, constitutes a legal commitment, which is in effect from the moment you use the platform and / or become a Member of G4G.
By using G4G, including any related products or services, you acknowledge and agree to all the Terms set forth herein. We reserve the right to change the Terms at our sole discretion and without notice. If you do not agree with the Terms, please do not use the G4G program or view this website. In addition, it is the responsibility of any Member to ensure that they are aware of the Terms in effect and of all products and services related to G4G.
Download and publish information
Subject to restrictions or limitations on the use of G4G, you may download and print certain portions of the website for your own personal use and not for commercial purposes.
Subject to compliance with all the Terms of this document, you may not upload to the G4G platform, announce or publish on it any documents or messages that are abusive, threatening, obscene, defamatory, that invade the privacy of others or that are inadmissible, or that could constitute a criminal act or encourage such an act, that would violate the rights of any person or that would otherwise create a liability or violate the law.
Unless you have a valid G4G advertising contract that allows you to do so, you cannot upload commercial messages to the G4G platform or use the website to invite others to join another online commercial service or competitor or other current or emerging organization or program.
Any Member agrees that information shared is not likely to infringe the legitimate interests of third parties, whatever they may be. Any Member fully and unconditionally releases G4G against all claims, based directly or indirectly on these comments and / or data, likely to be brought by anyone against G4G. Any member who has retained paid or non-paying products or services in connection with G4G undertakes on behalf of his company and / or personally to take charge of the full payment of sums, whatever they may be, including sums resulting from the recourse of a third party against G4G, including legal fees and court costs.
G4G reserves the right to modify any information, message, document, or any other element posted by members, without notice.
Approval of announcements and commercial messages
G4G is made up of a directory and local search engine to promote businesses and non-profits that make the proactive choice to position themselves in this new model of prosperity. Individuals can consult this directory and local search engine that allows them to direct their support and / or purchasing power toward responsible local non-profits and / or businesses working toward the advancement of the SDGs. Member companies can advertise their products and services using this directory in accordance with their advertising agreements. G4G has all the decision-making power, as sole judge, relating to the advertising to be placed on its website and in connection with G4G, which reserves the right to reject at any time, to delete, to modify or to abbreviate any announcement or graphic material. For the purposes hereof, the expression "graphic material" means any and all material inserted on the G4G website or in connection with G4G, including, but not limited to name, address, logo, profile, description of activities, services or products and trademarks, promotions, photos, videos and offers of its Members.
The Member business or non-profit represents and guarantees the authenticity of all the facts declared in the advertising displayed on this site and or any site where G4G is linked, as well as the consequences that result therefrom, and certifies that it is authorized or empowered to use all graphics, including any photograph or illustration or to promote the business or non-profit, profession, service, product, trademark or trade name appearing or described in said advertisement. In addition, the Member business or non-profit undertakes to defend and hold harmless G4G and Members of the same group or affiliates / allies, as well as their respective officers, shareholders and employees, against any claim or suit related to said advertising, alleging an infringement of a trademark, trade name, copyright or any other right, or which may give rise to any liability or damage whatsoever in law.
Harassment and identity theft
Harassment in any form is prohibited, including the use of obscene or abusive language in e-mails. The impersonation of any Member and / or the name of others, of our employees, including that of listed companies, representatives or other Members or visitors of G4G is prohibited.
Limited access
Certain sections of the site may be reserved for companies / employees, G4G agencies, supporters, partners, organizations, associations, foundations, etc., after verification of their identity.
Consequences of non-compliance with the conditions
Any case of fraud, abuse, theft of information, unauthorized intrusion, false information or non-compliance with the Terms may result, at the sole discretion of G4G, temporary or permanent expulsion from G4G, without notice.
Copyright and Trademarks
All content relating to G4G, including related products and services, including drawings, programming code, graphics, text, interfaces, choice of content and its arrangement (hereinafter "Content"), is the property of G4G, or belongs to the identified holder who authorized G4G the right to use them. All Content on G4G is copyrighted; it is strictly forbidden to publish, reproduce, repost, transmit or use it in any way without the prior written consent of G4G. All trade names (hereinafter "Trademarks"), whether registered or not, are the property of G4G or belong to the respective owner who granted G4G the right and authorization for use.
Without limiting the scope of the foregoing, Members are expressly prohibited from: (a) licensing or reselling any data obtained from the G4G platform (b) creating a site similar to G4G or a derivative (c) using or allowing a third party to use any data obtained using G4G in order to improve, enrich, verify, compile, add or delete from a list of addresses, one or more geographic directories, business directories , classifieds directories, classifieds or any other compilation of information sold, rented, published or provided, by any method, to a third party, (d) using any data obtained in order to provide oneself or through a third party, a service or product not authorized by these Terms of use, or (e) reverse engineering, decompiling, disassembling or otherwise modifying any data obtained without the approval of G4G.
Suggested links with other sites
Unless otherwise signed within G4G commercial agreements, in the event that any Member provide us with suggestions, ideas, improvements, concepts, etc., the Member thereby assigns to us all rights over them and waives all the moral rights which may be attached to them, in perpetuity, irrevocably, and for the entire world. Therefore, the Member gives us the right to integrate, improve, distribute, and publish them, in any form whatsoever, including for promotional and advertising purposes.
Links to other sites
G4G aims to provide value for all of its visitors and Members. Therefore, we may provide links to other websites that are owned and operated by us or by third parties. As these are third parties and, in most cases, G4G has no affiliation with them, G4G also has no control over these linked sites. Data collection and privacy protection practices are therefore separate and independent from those of G4G. Therefore, G4G cannot be held responsible and makes no warranty whatsoever as to the accuracy, currency and completeness of the information contained on these websites. The inclusion of links on the G4G website should not imply that G4G is sponsoring any trademarks, trade names, programs, service marks, designs, logos, symbols or other copyrighted material displayed on these sites or accessible through such sites, or that we endorse, are affiliated or associated with or are legally authorized to use them.
Confidentiality
By using the G4G site, you agree to our privacy policy. G4G understands that respect and protection of personal information are fundamental values ​​in the context of relations with individuals, partners, businesses and non-profits participating in G4G. Accordingly, it is our policy to ensure the security and confidentiality of information that is provided to us.
G4G collects information in order to perform several tasks, the main ones of which are: administering G4G, including managing the Member accounts in order to record and update information, produce Members' account statements, communicate information and offers or promotions, understand and analyze the responses, needs and preferences of Members, develop, improve, market or offer products and services in line with Member needs, secure access to information and prevent unauthorized consultation, use or disclosure, communicate information about G4G, inform Members of offers, promotions and contests. Only authorized personnel have access to personal information. Personal information about Members is considered an asset of G4G. In the event that G4G is transferred to a new owner, this personal information will be transmitted to them and will be considered as a G4G asset.
Members' information is processed and stored in confidential and secure cloud databases. Members have the right to see the information that G4G holds about them, subject to the restrictions provided by law, and they may request the rectification of inaccurate or incomplete information. G4G does not give, sell, or rent Member information to any business, organization, non-profit or individual other than to Member businesses or non-profits. In addition, these do not have direct access to the databases; the information is limited to compilations of data or statistics. Cookies and automatic recordings of session data are not resold to third parties.
You can visit our site anonymously. We collect information only when you register on the site, place an order, make a transaction, enter a contest, answer a survey or if you have an interaction with G4G. During a transaction or by registering, we may ask for your name, email address, mailing address, phone number, credit card information or any other information. We do not sell, trade, or transfer your personally identifiable information to third parties.
We may use the information we collect to personalize your experience on the site. Our Member profiles allow us to deliver the type of content and product offerings you are most interested in; among other things, this data allows us to better serve you by responding to your requests, quickly processing your transactions and administering a contest, promotion, survey or other aspect of the site.
We implement a variety of security measures to maintain the security of your personal information. Your personal information is contained in secure cloud-type networks and is only accessible by a limited number of people who have special access rights to those systems and who are required to keep the information confidential. When you carry out transactions in connection with G4G we offer the use of specialized servers managed by third parties. All sensitive credit information that you provide is transmitted via Secure Socket Layer (SSL), to these third parties who take the necessary steps to ensure its protection.
If we decide to change our privacy policy, we will post those changes on this page.
This online privacy policy applies only to information collected through our website and not to information collected offline.
Content reliability
G4G aims to update and maintain the accuracy of the information on this site in connection with the G4G Program. As errors or omissions may occur, we make no warranties or representations as to the accuracy or reliability of any content related to G4G or the content of any other website or external site that is related to G4G.
The content, information, services and products listed therein and in connection with G4G, including, in particular, texts, graphics and links are provided without any warranty, express or implied, including, in particular, guarantees of quality and suitability of the good for its use, non-counterfeiting, absence of computer virus and guarantees inferred from established commercial practices or terms of execution. We do not represent or warrant that the functions contained on this website will be uninterrupted or error free, that defects will be corrected, or that this website or the server providing access to it is free of viruses or other dangerous materials. We make no warranty as to the use of any material on this website.
G4G cannot be held responsible for direct, indirect, special, punitive damages or monetary losses, even if G4G has been previously informed of the possibility that these may be demanded, either in the context of a contractual liability claim, extracontractual, civil or any other theory of law arising from or relating to the use, inability to use or performance of services or products offered and information or messages in connection with the G4G Program. This limitation of liability clause applies despite the failure of any limited remedy available at law.
Any Member or anyone who uses this website or the G4G Program agrees to use it at their own risk, consents and declares that they can not claim otherwise.
Applicable right
These Terms are governed by the laws of the Province of Quebec (Canada) in force, and any dispute must be submitted to the competent courts of the Province of Quebec, Canada, in the judicial district of Papineau. If any of the provisions of the Terms is deemed invalid by a competent court, this will not have the effect of rendering invalid all the other provisions, the invalid provision having to be dissociated from the other provisions of these Terms that will remain in force.
A version in French of the Terms is published on the G4G website and takes legal precedence and authority over the English version or any other version in any other language. G4G makes every effort to accurately translate the Terms, however as a user or Member of G4G, you understand and agree to abide by the Terms as they are stipulated in the French version.
If you suffer any prejudice or disagree in any way with the provisions of these Terms, your sole remedy is to exit this website and cease using G4G. These Terms and all other legal notices posted on the website constitute the entire agreement between G4G and any type of user with respect to the use of G4G, its website and its content.
Geolocation
G4G uses location technologies and services. By using G4G with your mobile, or any other electronic device that uses location technologies, you agree to transmit to G4G information on your exact position (such as GPS signals) transmitted by your mobile or information allowing us to determine your location. approximate position (like the identifier of a GSM cell).
General remarks
Unless stated otherwise, the G4G website is for your personal use and not for commercial purposes. The information on this website is of general interest only. G4G makes no warranty as to the continuation of this website or of G4G, and we reserve the right to cease operations of G4G at any time in our sole discretion and without notice. We assume no responsibility for any harm or inconvenience that may be caused by the closure of this website or the termination of G4G.
G4G membership
Basic G4G membership is free. Participating Members may, at their discretion, take advantage of additional paid products and services offered by G4G. To join G4G, you must have a valid address and have reached the age of majority according to the law in force in your territory of residence.
Registration, activation and login
All Members must complete a form in order to activate their G4G account. Each Member is responsible for keeping Member profile information up to date. A username and password are required in order to access your account information and certain features.
Anyone who knows your username and password will have unrestricted access to your membership account and can change your account password and personal information. You are responsible for maintaining the confidentiality of your information, as well as that of all operations that occur while you use this username and password. In addition, you are responsible for notifying us of any unauthorized use of your account. We are in no way responsible for any loss arising from any unauthorized access, whether initiated by another Member, any person including a hacker or resulting from your failure to comply with all the provisions hereof.
Applicable fees
All service charges, where mentioned, applicable taxes required by government authorities and all other applicable fees, costs and surcharges related to rewards, gifts received in connection with G4G, are your responsibility. All rewards are subject to restrictions imposed by vendors or sponsors or affiliate partners. We are not responsible for any loss, damage, defect, injury, death or expense attributable to any award or if for any reason such awards do not meet your expectations. This disclaimer applies even if we or our representatives are advised of the possibility of such costs or consequences.
Termination and modification
We reserve the right to modify these Terms and any aspect of G4G without notice.
General
These general Terms may differ from what you know about G4G. They constitute the entire agreement between us concerning your membership in G4G, your right and the other benefits to which you are entitled and replace any version prior to this one. There are no conditions, representations or warranties, express or implied, legal or other than those expressly stated herein. If you do business with us over the Internet, you agree to our contractual relationship electronically. We have full authority as to the interpretation of these general Terms and the settlement of questions or disputes relating to G4G, unless we decide otherwise, any dispute relating to these general Terms, including their validity, existence, enforceability , interpretation, execution, violation or termination, and any injury will be decided definitively by an arbitrator, outside the courts. The arbitration will take place in the Province of Quebec, Canada, and in accordance with the laws of that province. In all other respects, the arbitration procedure will be governed by the Quebec Arbitration Act. The arbitration proceedings will be conducted in the strictest confidence and no fact or aspect of the dispute will be disclosed to anyone, except as necessary for the resolution of the dispute. We will not be considered to have waived our rights under any circumstances.
In this document, the masculine gender is used only to facilitate understanding of the text.
Respect for Trademarks
All users are subject to compliance with the Trademark (s) established by G4G. Members recognize that respect for these Trademarks enhances the attractiveness of G4G. Consequently, as a Member, you agree to never harm our brand images by personal comments or by gestures or communication of all kinds that could damage the notoriety and credibility of G4G. It is strictly forbidden to use logos, slogans, icons or other elements of the images presented by G4G without the written consent of G4G. Members must adhere to the graphics tools and standards available to them in using and promoting G4G. No Member is authorized to alter, modify any Trademark or marketing tools related to G4G, its form, vision, intent, content or operation.
Force majeure
Should events beyond the control of G4G seriously compromise G4G's ability to continue to operate, G4G may be suspended or terminated in part or in whole.
Customer support and services
We invite you to share your questions, comments, suggestions and concerns with us at the following email address: info@good4.global
On behalf of the entire G4G team, thank you for helping to build a better world with us!